Like Nothing Else in the D.C. Metro
I have head the pleasure to show a few clients some very high end homes designed by Piet Boone® and built by K. Hovnanian in a very special enclave in the Willowsford community Line K Willowsford is a series of designer homes built to be perfectly symmetrical. I do literally mean everything is symmetrical. I find it to be a breath of fresh air for this area. You have to check out the amazing photo spread of Line K Willowsford at his web site. The designer is Dutch and you can definitely tell by his minimalistic style. These homes are definitely showpieces and do make a bold statement. The builder has two other Line K communities in Arizona but decided to come east with Line K Willowsford.
Line K @ Willowsford -- Make a bold statement
Imagine having a gorgeous designer home and ALL of the wonderful Willowsford amenities. This is truly the best of both worlds for the most discerning client. I know these homes are not for everyone but they really must be respected as the works of art they truly are.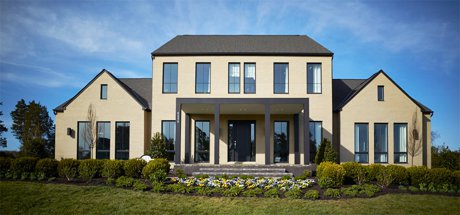 Check Out The Amazing Floor Plans
They are linked here. Pictures cannot do this property justice. If you have the budget ans are looking to make a bold statement then you must consider one of these Line K Willowsford Homes. There are amazing properties. Every detail has been taken into consideration. All of the fixtures are designer -- every single one including the door handle on the coat closet.
Supply is Limited
If you would like to see the Line K Willowsford models or any other homes in Ashburn, Virginia do not wait and contact me today.